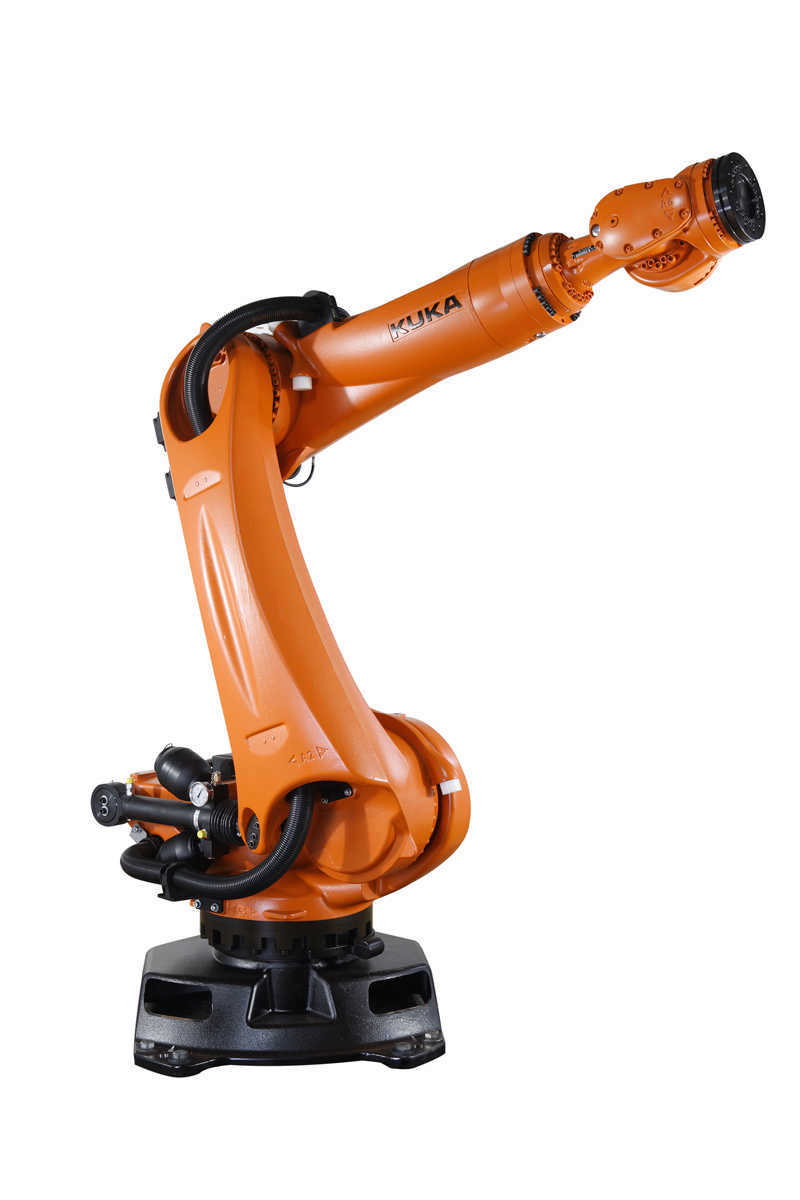 Updated August 2019: You can purchase KUKA products directly from our website.
MRO Electric and Supply distributes a variety of new and refurbished KUKA Robot arms.
We repaint and rebuild all of our refurbished robotics arms, as well as purge and replace the grease according to the manufacturer's specifications.
KUKA Robot Models
We supply KUKA arms and wrists from a number of robots. We have included some popular KUKA robot models in our inventory below:
KR30
KR60
KR90
KR150
KR180
KR360
KR500
Any Many More!
About KUKA Robotic Arms
Most KUKA robotic arms are made up of 4-6 joints, and can be used for many different applications such as welding, material handling, material removal, and more. Their large arms are typically used to lift heavy payloads and are sometimes run by hydraulic and pneumatic methods. Most KUKA robot arms are made from aluminum and built from the base up, ending with the wrist and whichever end effect is needed to help the arm perform its given application.
KUKA was one of the first companies to use aluminum in robot arm design, which makes KUKA manipulators one of the fastest and lightest on the market. They also introduced a horizontal balancing spring on axis 2 before the other robot manufacturers, a design that has now been widely adopted.
Even if you are new to programming, you can explore different intuitive programming options to find out what will work best for you. KUKA robotic arms can be programmed in multiple ways including using KUKA's own robot language, through hand guiding, a handheld probe, graphical offline programming and more.
MRO Electric and Supply has a warehouse full of many types of KUKA arms and wrists. Give us a call today if you need a replacement and we can usually ship you one same-day! You can also email sales@mroelectric.com for a quote.
Updated on April 21, 2022 by Leanna Cota