Control Market & Industrial Automation Trends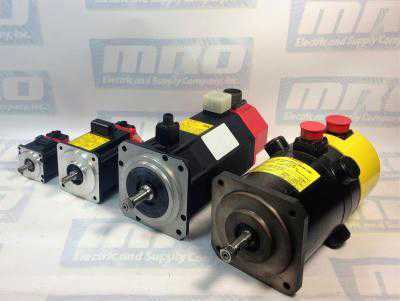 Vendors Will Need to Advocate Portable Applications
The lack of multivendor portability of applications is an enormous issue for those in the automation industry. The operators behind the automation architecture initiatives understand that without open ecosystems, providing portable applications between vendor platforms, revolution is stifled.  Nontraditional suppliers are already offering products that are programmed with IoT software.
Edge Devices Will Blossom
The rapid rise of the Internet of Things concepts and technologies, including high power/low-cost processing and communications technologies, is enabling new intelligent nodes, which operate at the network edge to improve manufacturing performance and efficiency. This will be a growing trend.
The quick rise of the Internet of Things ideas and technologies is empowering state-of-the-art knowledgable nodes, which operate at the network edge to polish manufacturing performance and efficiency.
Omnipresent Smart Sensors
Smart sensors and control devices have been proven to produce aid by yielding increasing amounts of contextual data. Because of the most recent IO-Link addition gaining quick adoption, the cost of implementing smart sensors has decreased immensely. Along with these are Ethernet sensors. Ethernet sensors communicate using industrial and related formalities, which contribute data for automation and communicate directly with business systems. Industrial applications have also begun to use Bluetooth sensors.
Collaborative Robots Will Become More Affordable
As many of us know, the number of collaborative robots dramatically increased in 2016. These newly-established light and inexpensive robots are engineered to operate cooperatively with people. They are also intended to incorporate vision systems along with state-of-the-art software to provide self-awareness. These robots have average costs of under $40,000.00, making them suitable for an enlarged number of tasks. These robots are evolving similarly to how personal computers have- providing a product with less power than larger offerings, but adds value for a larger number of users.
Internet of Things (IoT) Technology Will Slash Automation Costs
Talk of the Internet of Things (IoT) theories, and the technology influencing the industry is starting to feel very real. The progressing maturation of technology and merchandise is stimulating the Internet of Things with fastened innovations including higher-powered processors, analytic software, sensors, cloud computing, visionary systems, and more. All and all, this will likely result in more economical and higher performing industrial automation systems.
Thinner Architecture Will Come to Automation
As many professionals in the industrial automation space know, 2-3 layer automation systems are beginning to occur, resulting in increased performance and less software maintenance prices. This trend is becoming more and more common, with computing being driven down into more handy controllers, intuitive instruments, and driven up to plant level computers and cloud-hosted applications.
MRO Electric and Supply has new and refurbished products available. We also offer repair pricing. For more information, please call 800-691-8511 or email sales@mroelectric.com.
Updated on May 14, 2020 by David Link