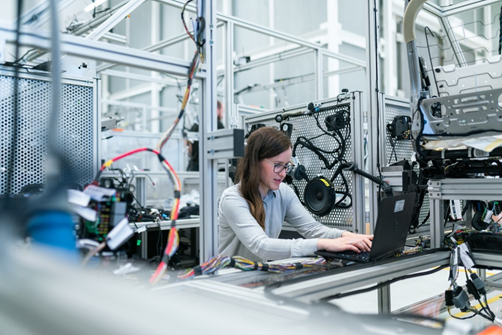 Artificial intelligence (AI) has been a great benefit to industries across the board, but its role in the manufacturing industry has grown exponentially in the past few years. From predictive machine maintenance to improved supply chain communication, read below for some ways that AI benefits manufacturing businesses.
Supply chain communication
There are a lot of moving parts when it comes to manufacturing, and AI can help streamline communication throughout the supply chain. According to LiveMint's report on supply chain modernization, companies who work with delivery partners can leverage AI to provide timely feedback and dynamic pricing to their customers. This communication doesn't stop with delivery companies, either. With manufacturing companies often offshoring production to different parts of the globe, time is of the essence when it comes to stocking products and making them ready for delivery. Such communication is crucial in today's health crisis, where companies with global operations are scrambling to consolidate tasks and remain in business.
Read More