The SINAMICS GM150 is a universal single-motor drive for applications involving square-law and constant load characteristics without regenerative feedback into the line supply. These drives are especially suited for pumps, fans, compressors, mixers, crushers and ships. Simplicity of the Siemens SINAMICS GM150 variable speed drives is due to the use of standardized engineering tools such as SIZER and STARTER. Some of the advantages of the GM150 include:
Power ratings from 9 MW to 27 MW
Induction and synchronous motors
Integrated maintenance functions
Factory-tested interaction between motor and drive
Simple integration into existing automated system
Compact design with highly flexible configuration
Top tier toughness due to HV-IGBT/IGCT technology with a fuseless design
Designed to handle both air and water cooling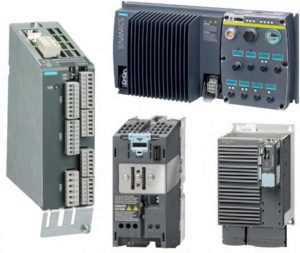 The drive units are equipped with maintenance functions that tries to prevent faults by fixing them before they happen. The drive will send signals when it knows that a part will need to be fixed or replaced. With a high degree of flexibility when it comes to connections and mounting, Siemens GM150 and SM150 systems have very user friendly operator panels for the easiest operator control and visualization. Reliability is key in any automated system.
Does your Siemens SINAMICS GM150 module need to be serviced? As with all of our services, our repairs come with a 12 month guarantee. Our repair service is based on doing the right job, and getting your part back to you as soon as possible. Every part we refurbish is tested to make sure they work the way they are supposed to. Our factory-trained technicians have many years working with Siemens products. Minimize your future downtime today by contacting MRO Electric and Supply right now.
For a free repair quote on GM150 modules, please email sales@mroelectric.com or call 800-691-8511.  For more information on our Siemens repair capabilities, you can visit our Siemens Repair page.