The Siemens SINAMICS G120 inverter has been designed for the accurate and efficient control of the speed and torque for three-phase motors. The Siemens SINAMICS G120 system comprises two basic modules, the Control Unit (CU) and the Power Module (PM).
PM230 Power Modules, are focused on the HVAC industry sector especially for pump and fan applications. The Power Modules are available with class-A filter or unfiltered in a rated power range from 0.37 kW to 90 kW and a line voltage range from 3 AC 380 V to 480 V. The PM240 Power Module comes with resistor braking and dc braking functions, and a supply voltage of 3 AC 400 V. The PM250 Power Module includes the regenerative braking function, and a supply voltage 3 AC 400 V. For the power modules, induction motors are permissible in the range from 25% to 150% of the inverter power without any restrictions. Wiring diagrams, specification datasheets, and user manuals are available on the MRO Electric and Supply website.
Some of the part numbers for these Power Supply Modules include: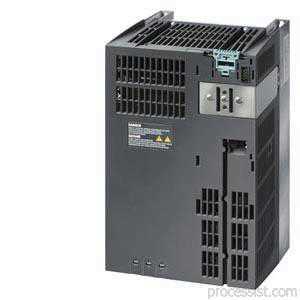 Maintenance is needed to preserve the specified condition of the Power Module. Dirt
and contamination must be removed regularly and parts subject to wear replaced. The
Power Module comprises mostly electronic components. Apart from the fan(s), the unit,
therefore, contains hardly any components that are subject to wear or that require
maintenance or servicing.
Does your G120 Series SINAMICS power supply module need to be serviced? As with all of our services, our repairs come with a 12 month guarantee. Our repair service is based on doing the right job, and getting your part back to you as soon as possible. Every part we refurbish is tested to make sure they work the way they are supposed to. Our factory-trained technicians have many years working with Siemens products. Minimize your future downtime today by contacting MRO Electric and Supply right now.
For a free repair quote on PM230, PM240, PM250 modules, please email sales@mroelectric.com or call 800-691-8511.  For more information on our Siemens repair capabilities, you can visit our Siemens Repair page.