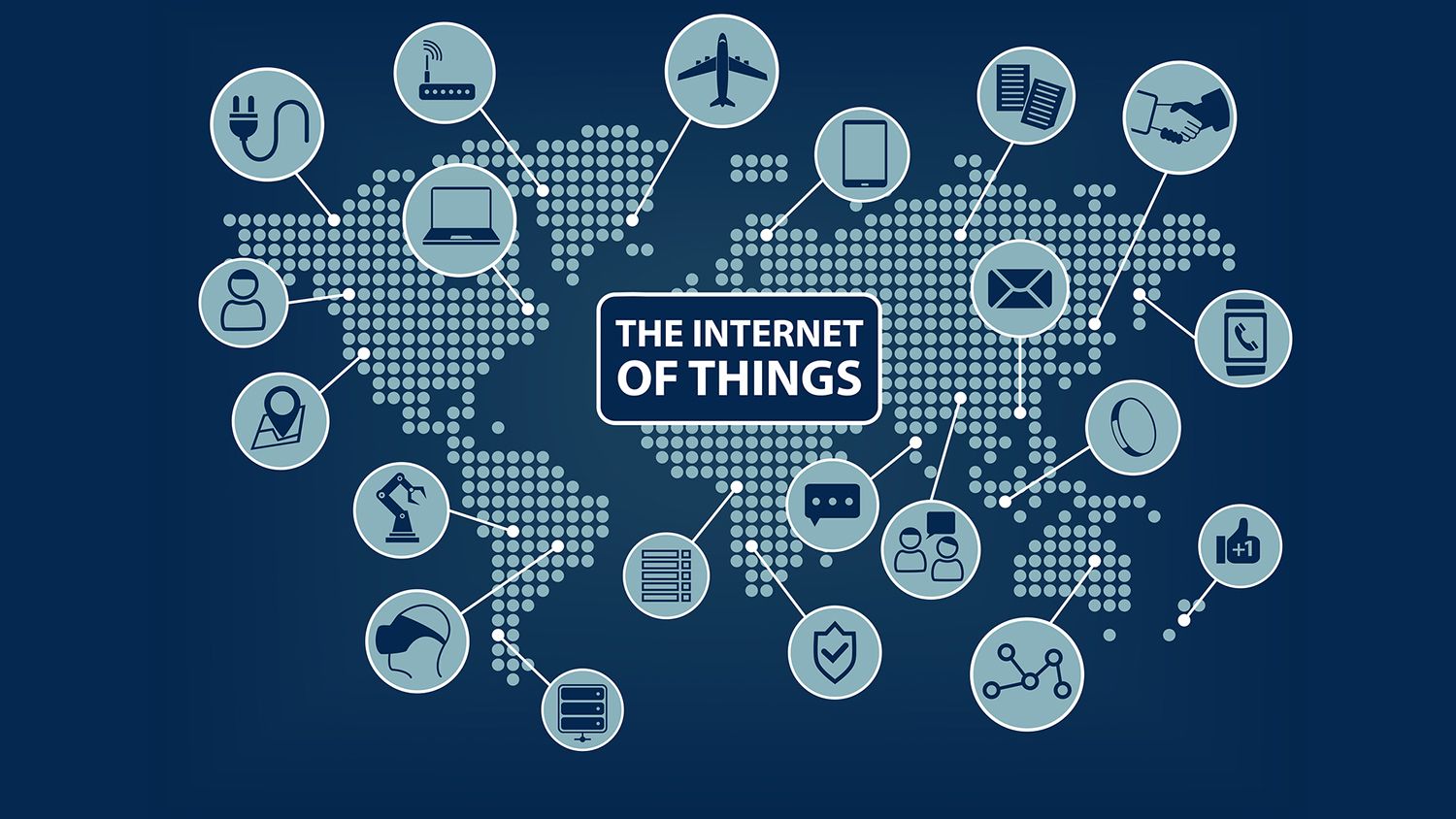 On the surface, The Internet of Things (IoT) may sound like tech jargon for something really complicated and sophisticated. In a way that is true when you get into the technical aspects of "how". The formal definition of the IoT is: the interconnection via the internet of computing devices embedded in everyday objects, enabling them to send and receive data. Fundamentally however, IoT is just a really fancy way of saying all our home devices and technology are capable of connecting and talking to one another.
What makes up the Internet of Things
The Internet of Things is often characterized by different features. While all these features may not be in every device, generally all devices have more than one of these.
Devices and Sensors
Device and sensors describe physical objects equipped with communication interfaces that collect (sensors) and transmit (actuators) data. These devices can range from simple household appliances like thermostats and smart lights to more complex industrial machinery and vehicles.
Connectivity
IoT devices rely on various communication technologies to transmit data. These technologies can include Wi-Fi, Bluetooth, cellular networks, Zigbee, LoRa, and more. The choice of connectivity depends on factors like range, power consumption, and data bandwidth.
Data Processing and Analytics
The massive amount of data generated by IoT devices needs to be processed, analyzed, and interpreted to extract meaningful insights. This often involves using cloud computing resources and advanced analytics techniques, such as machine learning, to derive valuable information from the collected data.
Cloud Computing
IoT devices typically send their data to cloud-based platforms for storage, processing, and analysis. Cloud computing provides the scalability and computational power required to handle the vast quantities of data generated by IoT devices.
Applications and Services
IoT data creates a wide range of applications and services. These can include remote monitoring and control of devices, predictive maintenance of machinery, smart homes and cities, healthcare monitoring, environmental monitoring, and more.
Security and Privacy
When it comes to the collection and transmission of sensitive data, security and privacy are major concerns. In IoT, ensuring the confidentiality, integrity, and authenticity of the data is crucial.
Interoperability
The seamless interaction of various IoT devices and systems is essential for the success of IoT ecosystems. Standards and protocols ensure compatibility and smooth communication between devices from different manufacturers.
The History of Things
The Internet of Things as a concept spans back several decades. However, its development into a widespread and recognizable technology trend began in the late 20th century.
Pre-Internet Origins (1960s – 1980s)
The idea of interconnected devices predates the internet itself. In the 1960s, early computer networks like ARPANET laid the foundation for later
The Term "Internet of Things" (1990s)
Kevin Ashton, a British technology pioneer, coined the term "Internet of Things" in the late 1990s. Ashton was working on radio-frequency identification (RFID) technology, which used small chips to communicate data over short distances. He used the term to describe a system where physical objects connected to the internet, sharing data without human intervention.
Development in the Early 2000's
 In the early 2000s, developments in sensor technology, wireless communication, and data processing began to pave the way for practical IoT applications. This decade saw the emergence of various projects and initiatives exploring IoT concepts, including smart homes, industrial automation, and RFID-based supply chain management.
The 2010's to the Present
The proliferation of wireless communication technologies, such as Wi-Fi, Bluetooth, and cellular networks, played a crucial role in enabling widespread IoT adoption. As these technologies became more accessible and cost-effective, IoT devices could communicate over longer distances and with greater efficiency.
It also gained momentum in specific industries, such as manufacturing and agriculture. Here, sensor-equipped machinery and data analytics improved efficiency and productivity. The concept of "Industrial IoT" (IIoT) emerged, highlighting the use of IoT technology in industrial processes and automation.
By seamlessly connecting machinery, sensors, and control systems, IoT has enabled the creation of "smart factories" that operate with heightened responsiveness and optimization. Real-time data from IoT-enabled sensors monitors every facet of production, offering insights into variables such as temperature, pressure, and quality. This data-driven approach empowers manufacturers to implement predictive maintenance strategies, identifying potential equipment failures before they occur and minimizing downtime. This results in a substantial reduction in operational costs, increased productivity, and enhanced product quality, as intelligent automated systems replaced manual processes. These systems can adapt to changing conditions in real time.
Moreover, IoT's impact extends beyond the confines of individual factories. Supply chains have become more transparent and interconnected, as IoT-enabled tracking devices provide real-time visibility into the movement and status of goods at every stage. This heightened visibility enhances inventory management, reduces delays, and allows for agile responses to market demands. The convergence of IoT with advanced data analytics and artificial intelligence offers the potential for more sophisticated decision-making. Manufacturers can optimize production schedules based on predictive demand trends, allocate resources efficiently, and even customize products in response to specific customer preferences. As the synergy between IoT and industrial automation deepens, it is reshaping traditional manufacturing paradigms and propelling industries into a future defined by intelligent, interconnected, and agile production ecosystems.
Conclusion
The IoT continues to expand its influence across various sectors, including healthcare, transportation, agriculture, and more. As technology advances, the IoT is becoming more integrated with other emerging technologies like artificial intelligence (AI) and edge computing. Edge computing allows data processing to occur closer to the source, while also reducing latency and improving real-time decision-making.
While the IoT has come a long way, challenges remain, including concerns about security, privacy, data governance, and the need for continued standardization. However, as technology continues to evolve, the IoT poises an even more significant role in shaping the way we interact with the digital and physical worlds.
Updated on August 12, 2023 by Ken Cheng