Unidrive SP AC Drives Used in Belgian Theme Park Ride
Wondering what Control Techniques Unidrive SP Drives are actually used for? Well here's a pretty cool application for those of you that enjoy theme parks. This zero-gravity ride at the Walibi Theme Park in Belgium was recently refurbished using Unidrive SP Drives. Previously, the ride had been using Unidrive Classic Drives to run the motors which hoisted riders over 250 feet in the air.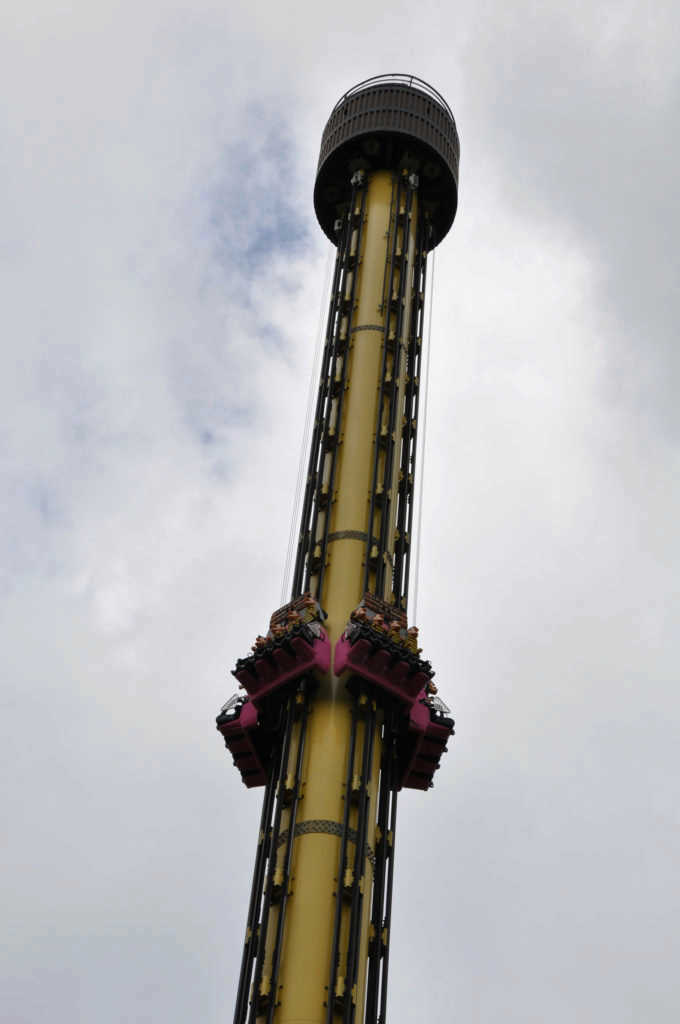 More information about the retrofit:
The drop tower is based at the Walibi theme park; the ride is a round tower of 77m in height and has five rows of seats, each with four-person capacity, in a ring around the tower.

The seats, weighing 1.5 tonnes empty, are hoisted by speed-controlled Leroy Somer geared motors to the top of the tower, where they are released to drop in freefall at a maximum speed of 110km/hr, generating complete weightlessness.

Magnetic current brakes that comprise permanent magnets fitted in the seats generating powerful Foucault currents in the metallic frame of the tower provide fault-free guaranteed braking, independent of the power supply, bringing the ride to a safe slow speed with hydraulic shock absorbers providing the final soft stop at the base.

This, Control Techniques said, makes the ride a 'zero-risk' attraction.

The Dalton Terror was originally installed in the park in 1998 and featured the previous Classic Unidrives to haul the seats to the top of the tower.

Compagnie des Alpes has been investing heavily in the upgrading of many of the rides, with the accent heavily on safety.

When it decided to refurbish the Dalton Terror, the precise movement of speed profile of the previous Control Techniques drives was a key factor in the selection of the latest-generation of AC drives and five heavy-duty 75kW Unidrive SPs, operating in closed-loop flux vector mode, were fitted as part of the total renewal of the control panels.

Signals from encoders fitted to each of the Leroy Somer LSMV motors feed back to the drives and, using SM Universal Encoder Plus option modules, are re-transmitted to the PLCs that control the safety of the whole process.
Here's a video of the ride in action: http://www.youtube.com/watch?v=agSTlMNbPpQ