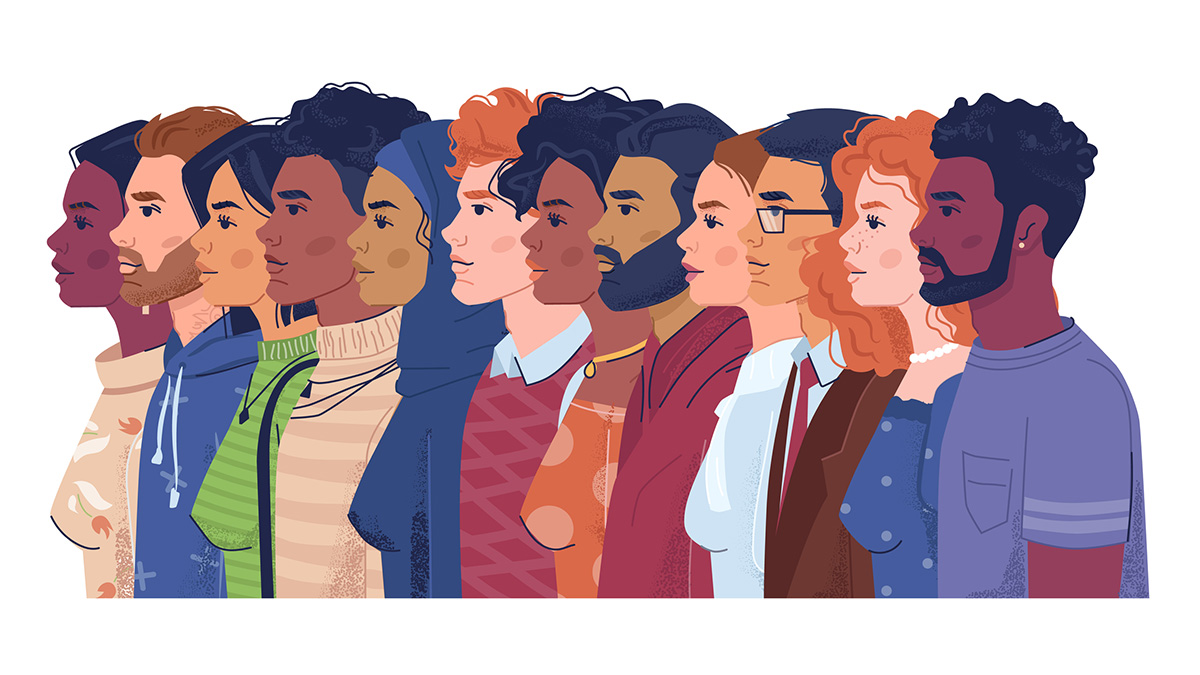 Opening Summary
The last decade has seen a huge shift in the way diversity plays a role in companies, with the lessons of diversity and inclusion being taught at more company meetings, and more team-wide open discussions. Often the question of: "Why should there even be conversations about diversity in the workplace?", comes up in professional spaces. It is easy to dismiss the concepts of diversity and inclusion as simple 'virtue signaling' and there are numerous companies performing "diversity theatre". However, when you get past the superficial and performative layers, there are valid points to make in regards to workplace diversity. The topic of diversity is very controversial, ironically invoking a rather diverse range of emotions and thoughts. The concept of diversity in itself is more complex than just "Oh hey, this person looks different from me so I need to work with them".

This article will attempt to cover various issues among three demographics. While the issues being written are NOT the only obstacles facing these groups, they are the most common ones.
LGBTQ in the WorkPlace
For decades members on the LGBTQ community have experienced many obstacles in the workplace in regards to discrimination. While this form of discrimination is found across multiple industries, engineering fields such as automotive are historically known to promote that form of discrimination. This has speculated to be due to in part there being a "car guy" culture within the work environment. In an article written by Jeremy Alicandri for Forbes, Alicandri notes that a Ford Foundation-backed study found that 1 in 4 LGBTQ employees experienced discrimination or bullying in the workplace. Another study by Out Leadership, found that 47 percent LGBTQ employees experienced micro aggressions that resulted in 70 percent deciding to cover up or mask their LGBTQ characteristics.

So the question remains: Why is it important to change the work place culture?

The same Forbes article addresses the issue through a pragmatic lense. That is simply that by not including and changing the culture for LGBTQ members, a company is inevitably going to lose money. This comes in the form of both employees and consumers.

From an employment perspective, the loss of valuable talent due to discrimination in the workplace is a huge oversight for a company to make. Potentially a company could lose out on something innovative that would have yielded sizable profits all because they allowed for discrimination to happen in the work place. One example of this is of Dr. Lynn Conway, professor ameritas at Michigan State University. Conway began employment at IBM in 1964, but was fired in 1968 after it was discovered that she was transgendered. Dr. Conway speculates that it was out of fear of the company's public image if it were discovered that they had a transgendered employee. She was hired by several other organizations (Xerox, MIT, and even the Dept of Defense) over the years and became the top scientists in her field, contributing to innovative technology that are still used in computers today.
Women in Engineering
In an online publication from the University of California, Riverside, the number of women currently working in the field of engineering is about 14 percent. This is a big leap from the 1980's when the numbers were closer to 5.8 percent. While the number of female employees is on the rise in the field of engineering overall, there are still barriers and challenges that face women in the work place. One of the challenges that women still face are having enough role models in the work force that younger employees can look up to for guidance. Just as much as women are entering the engineering field, many women are leaving just as fast because companies are not flexible. Therefore it still leaves a huge disparity in the number of women in higher managment and leadership positions that more junior female employees can look up to when entering the engineering field.

Another issue is that while more companies are starting to implement policies and changes that can accomodate women in regards to allowing them to be able to balance their work with their family responsibilities, there are still a lot of companies that don't have effective accomodations for things like maternity leave and needing to leave work for childrent-related issues.
Racial Diversity in Engineering
According a report by the Stem Education Journal (SEJ), STEM (Science, Technology, Engineering, Mathematics) is currently the fastest growing occupational cluster in the US, with engineering being second only to the medical field. However, while a lot of companies are calling for racial diversity, at the same time positions in the STEM field continue to stagnate due to long employee retention by companies. While this is generally seen as a positive in regards to companies valuing their employees, at the same time it is presenting the issue of majority demographic within companies.

A 2019 report released by Georgetown University, found that despite making up a third of the population, the number of Black and LatinX people only made up about 14 percent of employees in the engineering field, while Asians made up 16 percent, and White employees making up 61 percent. Additionally, report goes on to cover the income disparity between racial groups with Black and LatinX employees making 15-18 percent above the average of a bachelor degree holder, while Asian and White employees make 61 – 71 percent more. Further research had also shown that in order to close the wage gap, Black and LatinX employees generally have to gain a graduate degree to make close to what Asian/White employees would make with undergraduate degrees.

One contributing factor begins in high schools where Black and LatinX students attend schools that do not have access to classes that would ideally set them on right career path towards engineering. One example the study shows is that the subject of Calculus tends to be absent in many high schools that are predominantly Black and LatinX students. To address this inequity, some robotics programs like the one in University of Michigan, are changing the curriculum to push Calculus back to later years and starting Freshman off in more linear-based math such as Algebra, as it is something that is more commonly accessible in public high schools.


In his 2005 book, "The World is Flat: A Brief History of the Twenty First Century", economist and author, Thomas L. Friedman covers the economic "flattening of the world" or more simply, globalization. Friedman highlights the inevitibility of interconnectivity between countries and cultures, which the world has seen more of nearly two decades after his book's release. This highlights the importance of diversity from a pragmatic lense.

An article from UNC Pembroke, highlights a study done by the World Economic Forum (WEF) on the growth of a business from diversity. Research from the study showed that companies that had higher averages for innovation also had higher diversity averages as opposed to companies with lower diversity averages. Gender diverse groups tend to out perform more gender homogenous groups by 50 percent. The article also cites a study by McKinsey and Company, showing that companies that scored in the to 25 percent for racial/culture diversity also were 25 – 36 percent more likely to bring in larger financial returns.

Ultimately what these studies are pointing to is that for a company wanting to play the long game, adapting to cultural shifts as opposed to getting locked into culture battles, is better for business.