CDE TRIPS ( MEDIUM / LARGE AND HPCDE )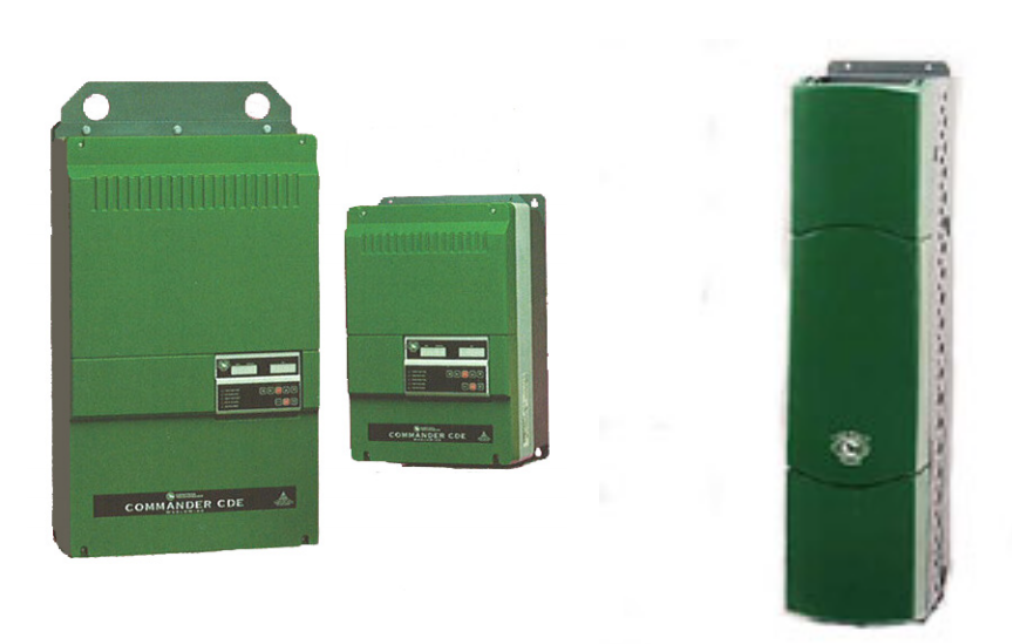 MRO Electric and Supply has new and refurbished Control Techniques parts available now, and also offers repair pricing. For more information, please call 800-691-8511 or email sales@mroelectric.com.
Control Techniques Commander CDE Trips: Troubleshooting
When a failure occurs with the CDE drive the display will flash a series of segment characters for the trip.
Example: tr iP OU
Commander CDE series stores the past ten failure codes in parameters #10.14 – 10.23 in trip number form. A numeric value trip code is a basic form of the symptom for the technician to work with. These past trips can be accessed via the keypad by entering the value of 149 in the keypad at parameter 00.
Scroll to menu 10, for parameter #10.14 to see a trip number.
Example: 6
Symptom explanations provide an avenue on how to analyze the drive for particular problems.
To make the troubleshooting process easier a chart was created to link the type of trip with the symptom.
TRIP Display | TRIP Number | Symptom
| cL 1 | 1 | 4-20m Loop of current loop 1 |
| --- | --- | --- |
| Et | 2 | External trip contact has opened |
| I . t | 3 | Overload lxt- Sustained Overcurrent |
| Oh | 4 | Heatsink over temperature- Fan Failure ??? |
| OI AC | 5 | Instantaneous AC over current trip |
| OU | 6 | DC bus over voltage-Braking Resistor Problem |
| Ph | 7 | AC Supply phase loss |
| PS | 8 | Internal power supply fault |
| th | 9 | Motor thermistor trip-Hot Motor |
| OI dC | 10 | Instantaneous DC over current trip |
| EPS | 11 | External power supply fault +24vdc short? |
| th5 | 12 | Motor thermistor short circuit |
| UU | 13 | DC bus under voltage |
| SCL | 14 | Serial comms. Loss-Keypad loose/failure |
| POdL | 15 | Loss of Control keypad |
| cL2 | 16 | 4-20mA Loop Loss of current loop 2 |
| cL3 | 17 | 4-20mA Loop Loss of current loop 3 |
| EEF | 18 | EEPROM |
| Prc2 | 19 | Processor 2 fault |
| OA | 20 | Ambient over temperature |
| rS | 21 | Stator resistance measurement failure |
| OUSP | 22 | Overspeed Trip |
| hFPP | 26-39 | Hardware Fault |
| PhPC | 100 | AC Supply phase loss from a drive module |
| OtPC | 101 | Over temperature trip in a Drive module |
| OtPn | 102-109 | Over temperature trip in Drive Module #n |
| PSPn | 110-117 | Over voltage trip in Drive Module #n |
| I OPn | 118-125 | Instantaneous Over current in Drive #n |
| OuPn | 126-133 | Over voltage trip in Drive Module #n |
| dcPn | 134-141 | Instantaneous DC current trip in Drive #n |
| FtYP | 142 | Spurious Unidentified trip |
| ConF | 143 | Module Address switches incorrect |
| 8.8.8.8. | - | I x t trip Warning flashing dots |