Yaskawa has established a firm position as the leading international developer of servo products in recent years, surpassing its competitors with innovation and utilization of advanced modern technologies.
Its Sigma 5 series is absolutely top of the class! Incorporated with the latest and most desirable features, this fleet of servo products does not disappoint. The Sigma 5 series catalog is briefly over-viewed below.
SERVOPACKs is a series consisting of high-end networkable amplifiers that support motors up to 55 kW
Rotary Servo Motors with outputs in the wide range of 50W – 15kW
Direct Drive Servomotors with peak torque 6-600 Nm
Linear Servomotors are directly driven by a coil
Linear Slides complete the package for customers using linear servomotors, comprising of components such as slides, carriages, etc.
With such a versatile range of products, Sigma 5 series is easily what you would want to have in your workshops and industries.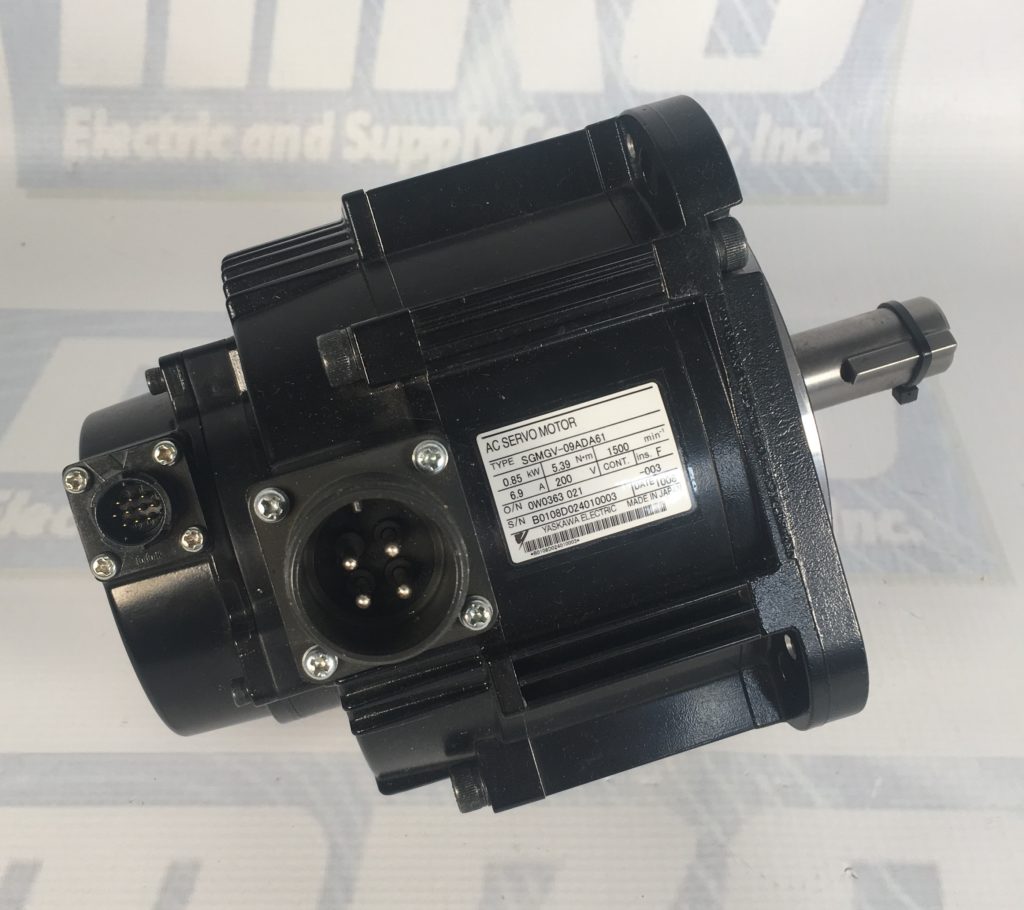 All servo drives are tailored according to contemporary market demands. With so many different kinds of motors, the drives make use of complex algorithms that allow engineers to exercise precise control over the motor output, helping them achieve the accuracy modern applications require.
Yaskawa is highly regarded among consumers and the industry for its professionalism. From product development to customer dealing, this quality shows through at each stage, and this is exactly what puts this company at the top.
This blog is dedicated to one aspect of this characteristic: Troubleshooting. Sigma 5 series is undoubtedly the most functional of all but this also means that the intricacies involved can sometimes be difficult to handle.
If one of these products does not perform as it should be, troubleshooting it should be something that field engineers should be able to do. Thankfully, the Sigma 5 series is accompanied by clear troubleshooting guidelines and is one of the most easy to handle.
Each product comes with comprehensive documentation that can be accessed at any time to gain in-depth knowledge of its working. These documents contain important information like dedicated troubleshooting guides, operating parameter, alarm lists, product structure, and specifications.
With this information at hand, troubleshooting any of the Sigma 5 products becomes a piece of cake!
Sigma 5 series comes with a very supportive software suite as well which can serve as the perfect troubleshooting tool. During installation and operation, these software used extensively for product setup and configuration.
The SigmaWin+ is an intuitive tool that allows convenient setup of each servo product. If you observe anything out of the normal with your Sigma 5 products, the first thing to do would be to check whether the configuration settings are compatible with your application.
Its most helpful function is the alarm diagnostic function. Troubleshooting is usually initiated after a machine raises an alarm. This software is designed to identify all the possible reasons that might have generated a specific alarm, and presents possible corrective measures as well.
Moreover, SigmaWin+ has enhanced features such as wiring check and auto-tuning of multiple parameters. Using these you can not only find the loopholes you are looking for but also optimize operations.
To top off the aforementioned troubleshooting options, MRO's Repair team is always available for help. If you are experiencing a mind-boggling issue with your Sigma 5 products, this team is the go-to. Apart from repair work, MRO Electric and Supply has a core exchange program that saves the buyer time and money when receiving their new unit.