In any industry of the modern era, the use of electronics is absolutely crucial and unavoidable. Whether you are operating a CNC shop, process plant, or assembly line, electronics devices and automation technologies are at work there.
Automation is understandably the backbone of our industries. However, it comes with an additional responsibility of maintenance and inspection. This is something industrialists sometimes neglect and core electronic equipment goes unchecked for long periods of time, which can lead to serious problems and financial loss.
In this blog, we focus on one basic electric device: the circuit breaker, and why do you need to keep it in tip-top condition.
Circuit breakers are installed at nearly every point in your plant's electric layout and offer protection against over-current incidents which can damage sensitive devices like motors, drivers etc. They work by cutting off power supply to the circuit they are connected against if a high amount of current is detected.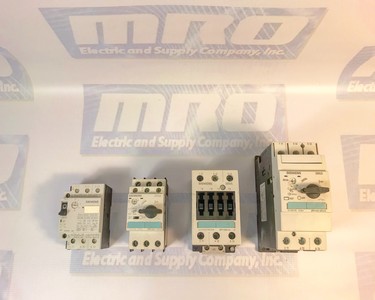 Proper maintenance of circuit breakers is an essentially that everyone must understand. If your breaker is faulty due to poor maintenance, you can end up with a burden that is far more than that of performing maintenance. The replacement of damaged devices in addition to the possible shutdown of an industrial process is not something what we want.
In our opinion, the best way to optimize breaker maintenance is to have a complete system in place. Discussed below are a few suggestions we have for people who wish to keep their breakers in proper running.
Know Your Breaker
Circuit breakers come in different types and ratings. Usually in industries, they are categorized by the voltage they are supposed to handle, short-circuit current capacity (AIC value), and the medium they utilize.
You must know the sort of circuit breaker you are dealing with since each type has its own guidelines and precautions. This makes it much easier to narrow down your maintenance procedures and scheduling.
Never Forget the Instruction Manual
Once you have the basic know-how about the kinds of equipment you are dealing with, you should get your hands on their instruction manuals. It is always good to have a product manual at hand when testing out your breaker since it carries detailed guidelines about what procedure you should follow in order to ensure comprehensive maintenance.
A maintenance schedule is a must if you want your breakers to be ready for a current overload. Usually the manufacturer advises the time period after which a breaker should be examined, a general thumb rule is that breakers should be tested every 6 months to avoid any breakdowns.
This is where most almost everybody falls a bit short. If a breaker is tested and a fault is found, it should not be neglected and be rectified immediately. One should not put off the task of replacing damaged parts. You never know when your circuit might short out and be the cause of harm for your equipment.
In a recent blog post, we discussed the reasons why you should keep your machinery up to date. There are many important benefits to make sure your machinery is in its best condition, but none other than saving time and money down the road. It's impossible to consistently run any machine and not encounter an issue sooner or later. For any inquiries on Siemens Breaker units or anything else, call us toll-free at (800)691-8511 or contact by email at sales@mroelectric.com.