Established in 1972 in Newtown, Wales, this industrial part manufacturer owned by the Nidec Corporation continues to provide high quality AC Drives and motor control management products today. In this post, we will be showcasing some of the classes and parts Control Techniques has to offer.
Unidrive
The Unidrive line of products from Control Techniques includes devices like brushless AC servo motors. The Unidrive Classic series drives are available in five different sizes and twenty-six different models, allowing you to fit one of these devices in almost any existing automation system. This series of drives have enough built in parameters to meet most task demands.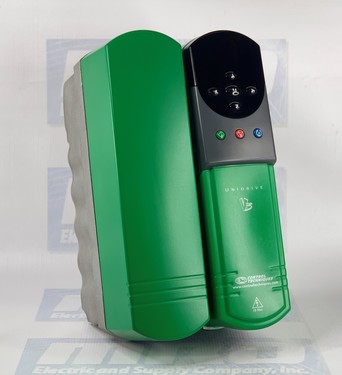 The Unidrive Classic series offers complete I/O configurability, advanced position control, programmable logic functions, regeneration mode for four-quadrant operations, high speed communications for quick feedback, preset macros for simplified operations and more.
Focus DC
The Focus DC line of products are solid state analog DC drives built to last reliably in almost all environments. This family has regenerative models and different enclosure kits available to offer a wide range of custom configurations. Optional kits for these drives include ones that offer toggle switches, signal isolation, M contactor kits, dynamic braking and tachometer feedback modules.
Commander SE
The Commander SE line of products offer flexibility in many automated systems by being the top choice for microdrives. They are built to be rugged machines that can stay physically stable and constantly sit at correct temperatures. These devices are shipped with shipped with firmware that makes first time setup and installation as easy as possible, including the parameters that immediately meet the needs of most drive applications.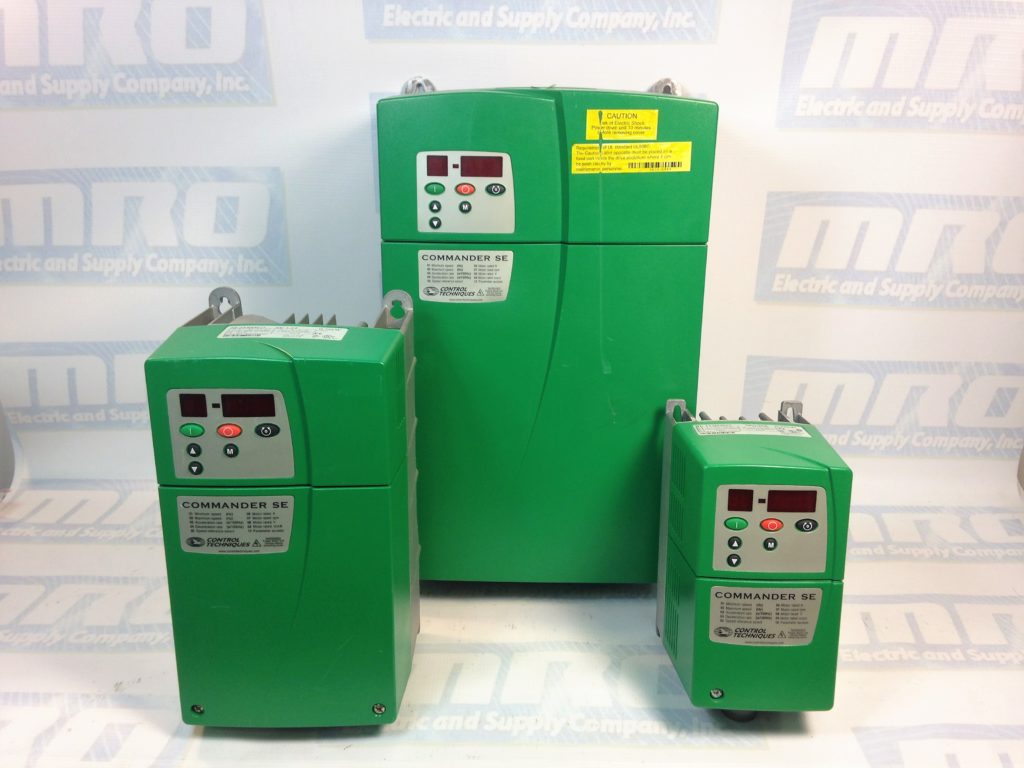 The Commander SE series offers full control of all levels of parameters, visualization of terminal connections, multiple motor speed preset settings, open loop vector control, fully configurable analog/digital Input/Output settings, sequenced switching between multiple parameters and communications via DeviceNet, PROFIBUS DP and Interbus S.
Unidrive SP
The Unidrive SP series comes in both free-standing and modular forms. The SP modular offers all the benefits of the normal Unidrive SP system along with more intense system power configurations. It is easily able to be connected together to create almost any custom setup necessary. Parallel drives are used together for higher powered motors. These drives are built to last and are flexible.

Some additional modules include SPMA AC in / DC out Drive, SPMC AC in / DC out Rectifier, SPMD DC in / AC out Inverter, SM Control MASTER, SM Control SLAVE, SPM Power Selector.
MRO Electric and Supply offers a variety of new and refurbished Control Techniques devices. We also offer repair pricing. For more information, please call 800-691-8511 or email sales@mroelectric.com.