Our previous blog post on the 140CPU43412A describes the 140CPU43412A Configuration and Setup.
140CPU43412A Hot Standby
You cannot create a Quantum Hot Standby configuration running one 140CPU53414A PLC with Unity firmware and one with NxT firmware. When using an NxT configuration in hot standby, both PLCs must have NxT firmware. When using a Unity Quantum hot standby configuration, only specific hot standby controllers can be used. The 140CPU43412A and 140CPU53414A PLCs are not supported in Unity Hot Standby configurations.
140CPU43412A Error Codes
The following are the error codes for the 140CPU43412A: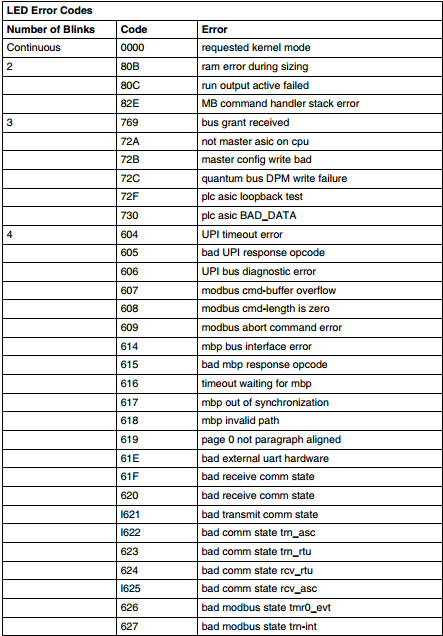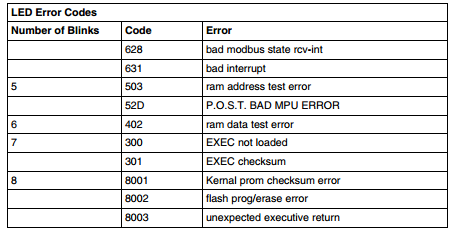 For ordering info or for a 140CPU43412A price quote you can call 1-800-691-8511 or email sales@mroelectric.com.